This June, we're glad you'll be joining us for our 100 miles challenge to Go The Distance! Here's how you can encourage your family, friends and colleagues to support the challenge!
Simply copy and paste any of the following messages and post it on your social media channels, along with a chosen image below: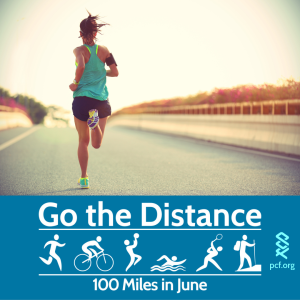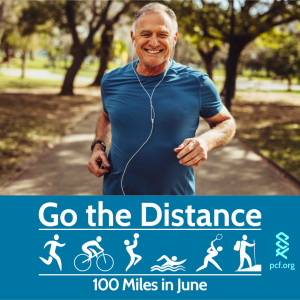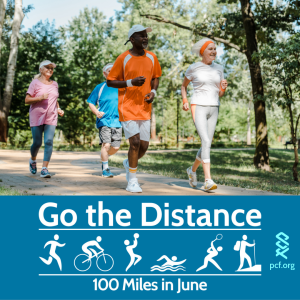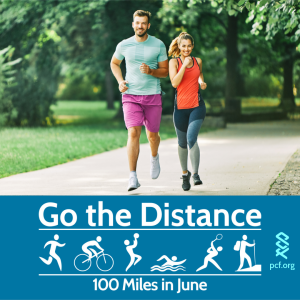 .
Copy/Paste any of these messages to your social media:
Message 1:
I'm going to #GoTheDistance for PCF! Are you? Join me this month for the #GoTheDistanceChallenge by going to pcf.org/100MilesJune today and pledging 100 miles for prostate cancer awareness!
Message 2:
I'm doing 100 miles this June… do you think I can #GoTheDistance? If so, pledge a per-mile donation to the Prostate Cancer Foundation! Learn more at pcf.org/100MilesJune today.
Message 3:
Would you run 100 miles this month? I am! Join me for the #GoTheDistanceChallenge and let's raise awareness for prostate cancer together! Visit here: https://pcf.org/100MilesJune
Message 4:
Aren't you glad to be back outside? If you are, let's make it mean something big! This June, I've decided to join the #GoTheDistanceChallenge for the Prostate Cancer Foundation. If you want to join me, you can learn more at pcf.org/100MilesJune right now!