Kenneth May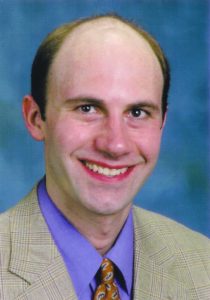 About Kenneth May
Immunotherapy in the form of Provenge (dendritic cell vaccine) and Ipilimumab (monoclonal antibody) are in front of the FDA for approval this year. Both early research efforts were launched by PCF in the late 1990s. Immunotherapy has shown in some advanced prostate cancer patients clear evidence of extending survival. These studies have led to an appreciation for the critical role that the immune system plays in tumor control, as well as the mechanisms of immune evasion utilized by tumors. A more in-depth understanding of the biology behind these therapies is critical to defining which patients might most benefit from immunotherapies. It can also to guide the development of future immunotherapeutic strategies. Dr. May's research will investigate the NKG2D pathway used by immune cells to kill tumor cells. Numerous types of cancer, including prostate cancers, have been shown to subvert this pathway and hide from immune system attack by shedding recognition molecules from their surface. By better understanding this pathway, it may be possible to design immune-based therapies to counteract such shedding and restore immune activation and tumor destruction.
Award
The 2010 David Epstein – PCF Young Investigator Award
Kenneth May, MD, PhD
Dana-Farber Cancer Institute – Boston, MA
Co-Mentor
Glenn Dranoff, MD, Associate Professor, Department of Medicine, Harvard Medical School, Director, Human Gene Transfer Laboratory Core and Co-Leader, Cancer Vaccine Center, Medical Oncology, at the Dana-Farber Cancer Institute.
Co-Mentor
Phil Kantoff, MD, Department of Medicine, Harvard Medical School and Director, Lank Center for Genitourinary Oncology, at the Dana-Farber Cancer Institute.