Matthew R. Smith, MD, PhD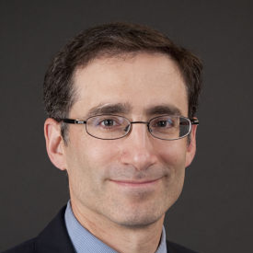 About Matthew R. Smith, MD, PhD
Prospective Translational Study of XL184, a Dual Inhibitor of VEGFR2 and MET, in Men with Castration-Resistant Prostate Cancer (CRPC) and Bone Metastases
XL184 (caboxantanib), a new and highly encouraging medicine for the treatment of metastatic prostate cancer is in very early stages of clinical development. One significant goal of this proposal is to establish efficacy and safety of XL184 at lower doses to reduce toxicity and increase time on treatment. The rapid bone scan improvement in patients treated with XL184 will be examined with MR imaging technology to better define the significance of this unprecedented finding.
Potential patient benefit: Determining the lowest effective dose of XL184 will establish a safer protocol for administering this very encouraging new treatment for metastatic prostate cancer.
Award
The Ben Franklin-PCF Creativity Award
Designation
Associate Professor, Department of Medicine
Assistant in Medicine, Hematology/Oncology
University
Massachusetts General Hospital Cancer Center