On February 1st, we are bringing the fashion, entertainment, sports and media worlds together to raise funds and awareness for prostate cancer research. Top fashion designers will reinvent the traditional BLUE JACKET and actors, athletes, and other leaders in entertainment, arts, and business will walk the runway in these one-of-a-kind creations. In partnership with Johnson & Johnson, the Blue Jacket Fashion Show will benefit the Prostate Cancer Foundation. All jackets will be auctioned off with 100% of the proceeds benefitting PCF. Be a part of the excitement of New York Fashion Week and join us for a special night.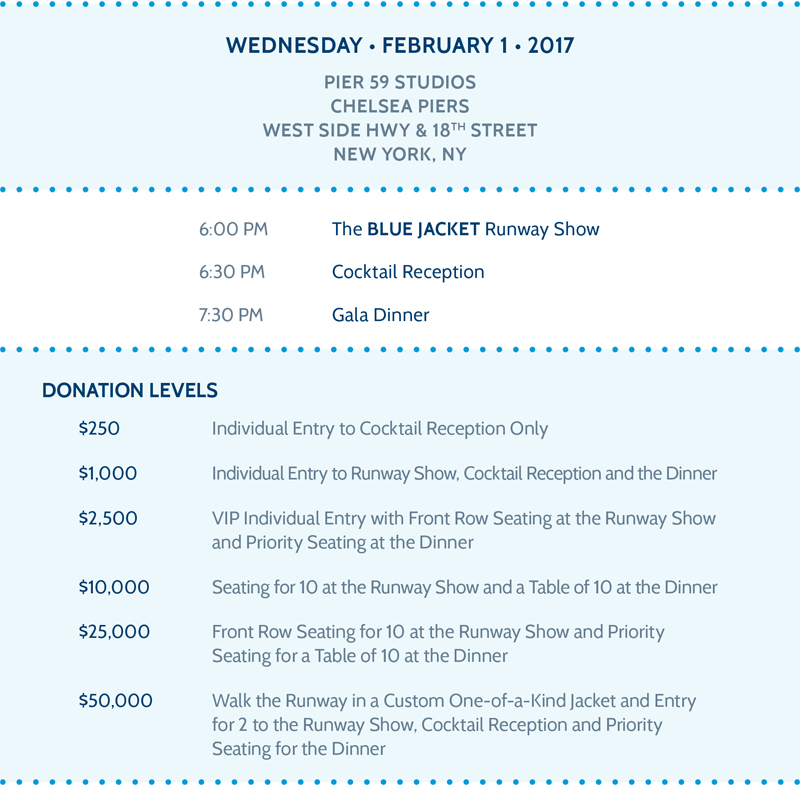 Seating is limited. For questions or to reserve your spot, please contact:
Jan Haber at jhaber@pcf.org or 310.570.4720
Chelsea Schwan at cschwan@pcf.org or 310.570.4706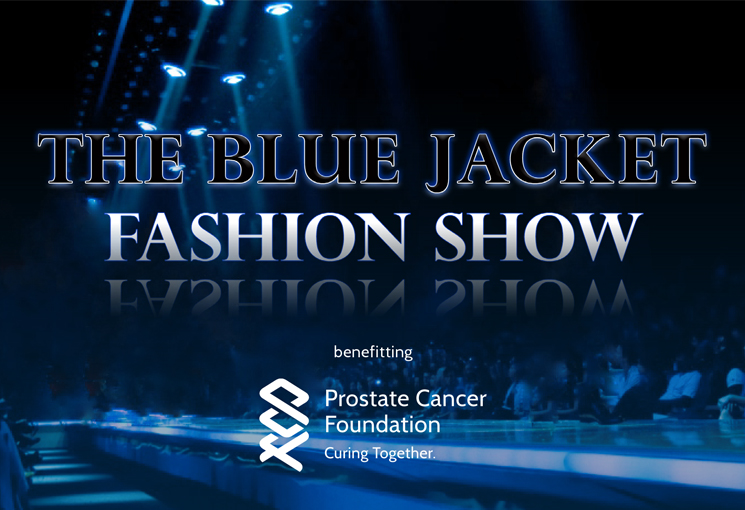 Be sure to follow the Blue Jacket Fashion Show on Facebook, Instagram and Twitter using the hashtags #BlueJacketFashionShow and #MyBlueJacket.
The fun doesn't stop on the runway. Support the Blue Jacket Campaign all month long.
Donate a Photo is the free app (available on Android and iOS devices) from Johnson & Johnson that takes a simple action people do every day and makes it a way to do good. Through Donate a Photo, individuals can raise funds and awareness for prostate cancer through the simple action of sharing a photo.
For every photo shared through the app, Johnson & Johnson will donate $1 to PCF. Donate one photo every day and share them on Facebook, Twitter and Instagram to raise awareness and inspire others to do good as well. Be sure to include #CuringTogether, #JNJ and #DonateAPhoto in your posts.
It only takes a couple of minutes to download the app on Google Play or iOS Store
To learn more, please visit Donate a Photo.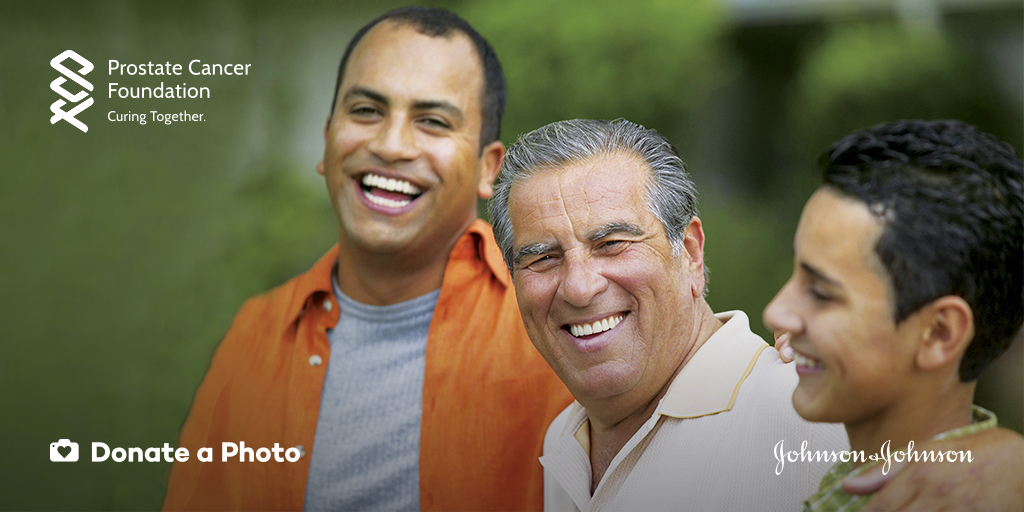 You can donate one photo per day until the donation period ends on 4/30 or until we reach the maximum donation amount. PCF will still receive the minimum donation even if the total raised is below the minimum goal.