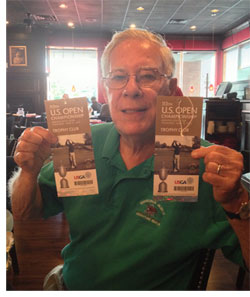 Fred Schwartz, 84 of Monroe Township, NJ died on Tuesday, December 13, 2016.
Born in Gloversville, New York he lived in Paramus before moving to Monroe Township in 1996. He was a graduate of Prat Institute of Technology (1952) and Purdue University in 1956. He was an US Army veteran serving in Germany during Peaceful times. He was on the Board of Directors for the Greenbriar Community Golf Course. He was a General Manager of Sales working for Domestic and International Companies in the Stainless Steel Industry retiring in 1995.
He is survived by his beloved wife: Eleanor (nee' Bogan), his devoted children: Steven Schwartz (Tracey) of Macon, Georgia and Audrey Shapiro (Neil Weiner) of Holland, Pennsylvania. He is also survived by his adored grandchildren: Amy, Matthew and Brandon.
You may make a donation below in his memory and his family will be notified.
This is an honor or memorial gift