PCF-Department of Defense Prostate Cancer Clinical Trials Consortium (PCCTC)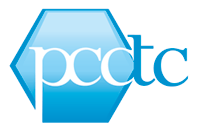 As part of its aggressive plan to fund and accelerate research—and to speed the results to patients worldwide—PCF has invested more than $45 million in a consortium of 13 leading cancer centers, featuring some of the world's most respected prostate cancer clinical scientists.
The Prostate Cancer Clinical Trials Consortium (PCCTC) ensures that these centers maintain a robust infrastructure for conducting prostate cancer clinical trials. As part of the PCCTC, these institutions have agreed to work in collaboration to rapidly and efficiently develop promising prostate cancer therapies.
The existence of the PCCTC is a powerful motivator for pharmaceutical companies to develop prostate cancer drugs, since it can help quickly advance clinical development of promising investigational medications.
The PCCTC also provides the pharmaceutical industry with scientific guidance on clinical trial design, helping to reduce the time needed to move a drug candidate from discovery to clinical investigation.
In a public-private partnership, the congressionally directed Medical Research Programs of the U.S. Department of Defense has joined PCF in funding the PCCTC. The Consortium is currently composed of investigators at 13 centers throughout the United States. Memorial Sloan Kettering Cancer Center, under the leadership of Dr. Howard I. Scher, serves as the Coordinating Center for the PCCTC.
Current PCCTC members include:
Dana-Farber Cancer Institute (Boston, MA): Philip Kantoff, M.D, Chief Clinical Research Officer, Chief, Division of Solid Tumor Oncology, Director of the Lank Center for Genitourinary Oncology
The Johns Hopkins University, Sidney Kimmel Cancer Center (Baltimore, MD): Michael A. Carducci, MD, Aegon Professor of Prostate Cancer Research, Professor of Oncology and Urology, Co-Director of Chemical Therapeutics
MD Anderson Cancer Center, University of Texas (Houston, TX): Christopher J. Logothetis, MD, Department Chair, Department of Genitourinary (GU) Medical Oncology, Division of Cancer Medicine, Professor, Department of Genitourinary (GU) Medical Oncology, Division of Cancer Medicine, Director, Genitourinary Cancer Center
Memorial Sloan Kettering Cancer Center (New York, NY): Howard I. Scher, MD, Chief, Genitourinary Oncology Service and D. Wayne Calloway Chair in Urologic Oncology
University of California, San Francisco Comprehensive Cancer Center (San Francisco, CA): Eric J. Small, MD, Professor of Medicine and Urology, Stanford W. and Norman R. Ascherman Endowed Chair, Chief, Division of Hematology and Oncology, Deputy Director and Director of Clinical Sciences
University of Michigan Medical Center (Ann Arbor, MI): Maha Hussain, MD, Professor of Medicine and Urology
University of Wisconsin Carbone Cancer Center (Madison, WI): George Wilding, MD, Director, Donald and Marilyn Anderson Professor of Medicine, Head of the Hematology/Oncology section, Assistant Dean, Oncology
Wayne State University/Karmanos Cancer Institute (Detroit, MI): Elisabeth I. Heath, MD, Associate Professor of Medicine and Oncology, Medical Director, Infusion Center
Oregon Health and Science University/Knight Cancer Institute (Portland, OR): Tomasz Beer, MD, Professor of Medicine, Division of Hematology & Medical Oncology
Robert Wood Johnson Medical School/Cancer Institute of New Jersey (New Brunswick, NJ): Robert Dipaola, MD, Director, The Cancer Institute of New Jersey, Associate Dean of Oncology Programs, Professor of Medicine
Duke University Cancer Center (Durham, NC): Daniel J.George, MD, Associate Professor of Medicine and Surgery
University of Washington/Fred Hutchinson Cancer Research Center (Seattle, WA): Celestia Higano, MD, Professor, Department of Medicine, Division of Medical Oncology, Professor, Dept. of Urology
Chicago Prostate Cancer Association/University of Chicago (Chicago, IL): Walter Stadler, MD, Professor of Medicine, Director, Genitourinary Program, Hematology/Oncology