Defining the Clinical Relevance of Intratumor Heterogeneity and Subclonal Evolution in Prostate Cancer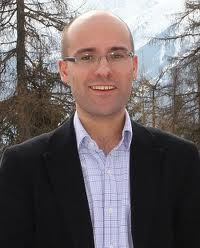 About Defining the Clinical Relevance of Intratumor Heterogeneity and Subclonal Evolution in Prostate Cancer
What this means to patients: Understanding intratumoral heterogeneity will better inform precision medicine regimens for the treatment of prostate cancer patients.
Synopsis: Recent groundbreaking research on renal cell carcinoma by Dr. Swanton's group showed that individual tumors demonstrate extensive genetic heterogeneity. This diversity among multifocal tumors within an organ can make personalized treatment more complex. Dr. Swanton and his team of investigators propose to investigate the role of intratumor heterogeneity (ITH) in the progression to metastatic disease and treatment-resistance in prostate cancer patients. They will perform deep genome sequencing on multiple biopsies representing individualized foci of primary and metastatic tumors from patient cohorts with high-grade, localized metastatic and intermediate tumors to determine ITH in prostate cancer and its possible role in governing metastatic potential. This project could lead to the discovery of ITH-based markers of disease progression and prioritize drivers of heterogeneity and metastatic disease for drug discovery.
Charles Swanton, MD, PhD
University College London
Co-investigators:
Johann De Bono, MD, PhD (Royal Marsden Hospital); Mark Emberton, MD, MBBS (University College London); Marco Gerlinger, MD (CRUK London Research Institute); Hashim Ahmed, MD, MBBS (University College London); Gerhardt Attard, PhD (Royal Marsden Hospital).