First-in-Man Clinical Studies of Mesenchymal Stem Cell Based Therapy for Prostate Cancer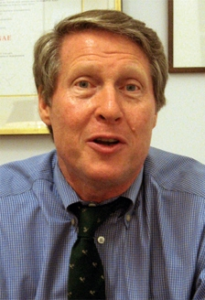 About First-in-Man Clinical Studies of Mesenchymal Stem Cell Based Therapy for Prostate Cancer
What this means to patients: This proposal could potentially lead to a novel system to deliver therapeutic agents—like slipping commandos in behind enemy lines—to metastatic sites of castration resistant prostate cancer while sparing toxicity to normal cells.
Synopsis: It is known that a type of stem cell derived from human bone marrow called mesenchymal stem cells (MSCs) homes to sites of prostate cancer after IV administration. Dr. Isaacs and team plan to use MSCs as a cell-based "Trojan Horse" to selectively deliver therapeutic agents to metastatic prostate cancer sites. The research team proposes a first-in-man clinical study to assess the ability of MSCs to home in sites of prostate cancer by infusing these cells into men with localized prostate cancer prior to prostatectomy. By evaluating prostate tissue, researchers will quantify the amount of MSCs in micro dissected sites of prostate cancer and normal prostate tissue. The investigators plan to generate modified MSC loaded with cytotoxic compounds and characterize their efficacy against human prostate cancer animal models.
John Isaacs, PhD
Johns Hopkins Medicine
Co-investigators:
Neil Bhowmick, PhD (Cedars-Sinai Medical Center); Jeffrey Karp, PhD (Harvard University); Samuel Denmeade, MD, PhD (Johns Hopkins Medicine); Alan Partin, MD, PhD (Johns Hopkins Medicine).