Identifying Early Biomarkers of Anti-Androgen Treatment Resistance and Lethal Prostate Cancer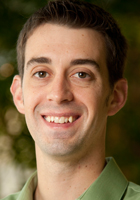 About Identifying Early Biomarkers of Anti-Androgen Treatment Resistance and Lethal Prostate Cancer
Over 80% of men who die from prostate cancer were diagnosed at a stage when clinicians could only detect localized disease. Patients are commonly treated with radical prostatectomy, but approximately 30% will relapse, indicating that in some patients, tumor cells had already metastasized at the time of surgery. This emphasizes a critical need for discovering biomarkers that identify which patients will go on to develop lethal disease.
Dr. Maher and team will use next-generation genomic analysis techniques to identify biomarkers that predict the development of lethal prostate cancer in patients early during the course of their treatment. Biomarkers that predict resistance to drugs targeting the androgen receptor (AR), a critical driver of prostate cancer growth and survival, will also be determined.
This study will employ prostatectomy specimens and clinical data from a unique and valuable Cooperative Group trial cohort of prostate cancer patients who presented with localized disease and underwent prostatectomy but later relapsed and were treated with either radiation therapy (RT) or RT + the AR-targeting therapy, Bicalutamide. Importantly, this study cohort has over 10 years of clinical follow-up data.
These studies will provide new understandings on the biological mechanisms of prostate cancer, lead to the development of prognostic tests that predict lethal and treatment-resistant prostate cancer and identify promising new molecules and pathways that can be targeted for prostate cancer therapies.
What this means for patients: The development of biomarkers that predict disease progression and responses to therapies are critical for optimizing the treatment of prostate cancer patients. If successful, this study will identify early biomarkers that predict progression to lethal disease and resistance to AR-targeting therapies. This will enable the development of new treatment strategies and new treatments for prostate cancer patients.
Principal Investigator:
Christopher Maher, PhD (Washington University)
Co-investigators:
Felix Feng, MD (University of Michigan); Scott Tomlins, MD, PhD (University of Michigan); Nima Sharifi, MD (Cleveland Clinic); Elaine Mardis, PhD (Washington University); Joseph Evans, MD, PhD (University of Michigan); Jingqin Luo, PhD (Washington University).