Osteocrines in Therapy Resistance of Prostate Cancer Bone Metastasis: Evaluation of Strategies to Overcome Therapy Resistance from Tumor-Educated Bone Microenvironment About Osteocrines in Therapy Resistance of Prostate Cancer Bone Metastasis: Evaluation of Strategies to Overcome Therapy Resistance from Tumor-Educated Bone Microenvironment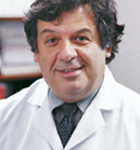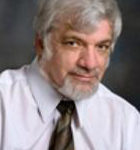 The bone is by far the most common site of prostate cancer metastasis and represents a painful and eventually therapy-resistant and lethal form of this disease.
Dr. Logothetis and team are studying how prostate cancer cells hijack the bone setting in order to resist therapy and will develop therapeutic combinations to successfully kill bone metastases.
Metastatic prostate cancer cells secrete factors that promote new bone formation. The newly formed bone cells are hypothesized to then provide factors called osteocrines that allow prostate cancer cells to survive and thrive in the bone environment.
The team will identify osteocrines produced by bone cells that promote resistance to bone metastasis-targeting therapies including cabozantinib and docetaxel. The mechanisms by which osteocrines promote therapy resistance in prostate cancer cells will be determined with a specific focus on the role of integrins. Integrins are receptor molecules for several osteocrines, and prostate cancer cells may express integrins to receive survival signals from osteocrines.
Pre-clinical mouse models of human prostate cancer will be used to test whether blocking osteocrines or integrins will overcome therapy resistance.
Finally, a clinical trial using DI17E6, an αvβ3 integrin inhibitor, in combination with cabozantinib or other therapies, will be initiated to test whether blocking osteocrines can increase the efficacy of bone-targeting therapies in prostate cancer patients with bone metastases.
What this means for patients: Prostate cancer most commonly metastasizes to the bone and progresses to a lethal untreatable disease state. Dr. Christopher Logothetis and team are studying the factors produced by bone cells that contribute to the ability of prostate cancer cells to grow within the bone environment and develop resistance to therapies. If successful, this study will identify new therapeutic targets for the treatment of metastatic bone lesions which will be tested in clinical trials.
Principal Investigator:
Christopher Logothetis, MD (The University of Texas MD Anderson Cancer Center), Gary Gallick, PhD (The University of Texas MD Anderson Cancer Center)
Co-investigators:
Sue Hwa Lin, PhD (The University of Texas MD Anderson Cancer Center); Eleni Efstathiou, MD, PhD (The University of Texas MD Anderson Cancer Center); Maria Karlou, PhD (University of Athens School of Medicine); Veronika Te Boekhorst, (The University of Texas MD Anderson Cancer Center)