Testing Targeted NK (TaNK) cell Therapy in Prostate Cancer About Testing Targeted NK (TaNK) cell Therapy in Prostate Cancer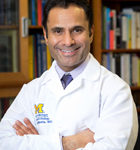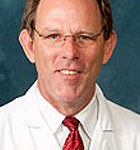 Cellular immunotherapy for cancer has focused on harnessing the significant target cell-killing abilities of T cells. T cells can be uploaded with chimeric antigen receptors (CARs), which are engineered molecules that equip T cells with the ability to specifically recognize tumor antigens and kill tumor cells. CAR T cells have shown great promise against lymphomas and are being tested in many solid tumors including prostate cancer.
Natural killer (NK) cells have target cell-killing capabilities equivalent to T cells but have not been explored in cellular immunotherapy approaches.
Dr. Palapattu and team are studying a novel prostate cancer immunotherapy approach in which NK cells are equipped with prostate-tumor recognizing CAR molecules.
An NK cell line (NK-92) that maintains an activated state will be engineered to express a CAR molecule that recognizes the PSMA protein which is expressed specifically by prostate cancer cells. This cell line can be safely administered to patients "off-the shelf" instead of needing to manufacture cells uniquely for each patient as is necessary for cellular immunotherapy regimens utilizing T cells in order to avoid potential autoimmune complications.
The efficacy of PSMA-CAR expressing NK cells will be tested in preclinical models of androgen-sensitive and anti-androgen therapy-resistant prostate cancer.
A Phase I clinical trial testing the safety and efficacy of PSMA-CAR expressing NK cells in prostate cancer patients will be initiated. Whether PSMA-CAR expressing NK cells can activate other aspects of the immune system against tumors or against the NK cells will be evaluated in patients.
What this means for patients: NK cells have been implicated in mediating natural anti-tumor immune responses, however NK cells have not been studied in cancer immunotherapeutic approaches. Dr. Palapattu and team will create and test the preclinical and clinical efficacy of NK cells engineered to express a "CAR" molecule that directs them to target and kill prostate tumor cells. If successful, this project will lead to a novel and powerful immunotherapeutic approach to treat prostate cancer.
Principal Investigator:
Ganesh Palapattu, MD (University of Michigan), Karen Knudsen, PhD (Thomas Jefferson University), David Smith, MD (University of Michigan)
Co-investigators:
Philip Boonstra, PhD (University of Michigan), Felix Feng, MD (University of Michigan), Hans Klingemann, MD, PhD (Conkwest, Inc.), Bruce Redman, DO (University of Michigan), Rohit Mehra, MD (University of Michigan), William Kelly, MD (Thomas Jefferson University), Jean Hoffman-Censits, MD (Thomas Jefferson University)