The Novel CYP17 Lyase Inhibitor VT-464 for Patients with Advanced Prostate Cancer Resistant to Enzalutamide: Use of Predictive Biomarkers during Drug Development Process Is Essential for Improved Patient Management and Time to Drug Approval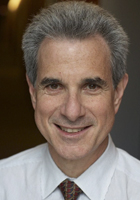 About The Novel CYP17 Lyase Inhibitor VT-464 for Patients with Advanced Prostate Cancer Resistant to Enzalutamide: Use of Predictive Biomarkers during Drug Development Process Is Essential for Improved Patient Management and Time to Drug Approval
The recent addition of 5 new life-prolonging therapies to the treatment armament against castrate-resistant prostate cancer (CRPC) raises the bar for new agents entering the clinic in this therapeutic setting. Clinical trial design to demonstrate survival advantage, as mandated by the FDA, is confounded by crossover to many newly approved agents that alone prolong survival. Predictive biomarkers of treatment response are needed to create new efficacy endpoints for clinical trials and to more accurately select patients that will benefit.
Dr. Howard Scher and team are developing a new clinical trials paradigm that will concurrently test the efficacy of new agents alongside the development of biomarkers predictive of response. These companion biomarkers will enable subsequent clinical trials with these agents to target patients most likely to benefit.
The drug to be tested in this proof-of-principle clinical trials design schema is VT-464, which inhibits Cyp17, an enzyme involved in generating the androgens that fuel prostate cancer. VT-464 will be tested in CRPC patients progressing on enzalutamide, another androgen-axis inhibitor, which acts by an entirely different mechanism and may be synergistic with VT-464.
Potential predictive biomarkers of response will be tested and validated in prostate cancer patients and further evaluated for their biological relevance in animal models. Biomarkers to be evaluated include tumor mutations associated with androgen axis drug-resistance mechanisms and changes in the numbers of (circulating) tumor cells measured in a patient's blood.
What this means for patients: As more new drugs enter clinical trials and clinical practice, it is imperative to match patients with the most beneficial treatments available. If successful, this project will develop a new clinical trials paradigm that will speed the development of new drugs and create companion biomarkers that predict response. This will enable targeted patient accrual into subsequent clinical trials and the matching of patients to optimal therapies.
Principal Investigator:
Howard Scher, MD (Memorial Sloan Kettering Cancer Center)
Co-investigators:
Elahe Mostaghel, MD, PhD (Fred Hutchinson Cancer Research Center), Mary-Ellen Taplin, MD (Harvard: Dana-Farber Cancer Institute), Richard Bambury, MD (Memorial Sloan Kettering Cancer Center) , Rana McKay, MD (Harvard: Dana-Farber Cancer Institute), Robert Montgomery, MD (University of Washington: School of Medicine).