Due to the COVID-19 crisis and MLB games being postponed, we will be taking a celebratory look back at the past 25 years of HRC Tours from June 1 through Father's Day (June 21).
A Special Thank You
to our supporters
Happy Father's Day from our PCF Family to yours! Thank you for all of your support as we work towards a cure, we can't wait to see you next year!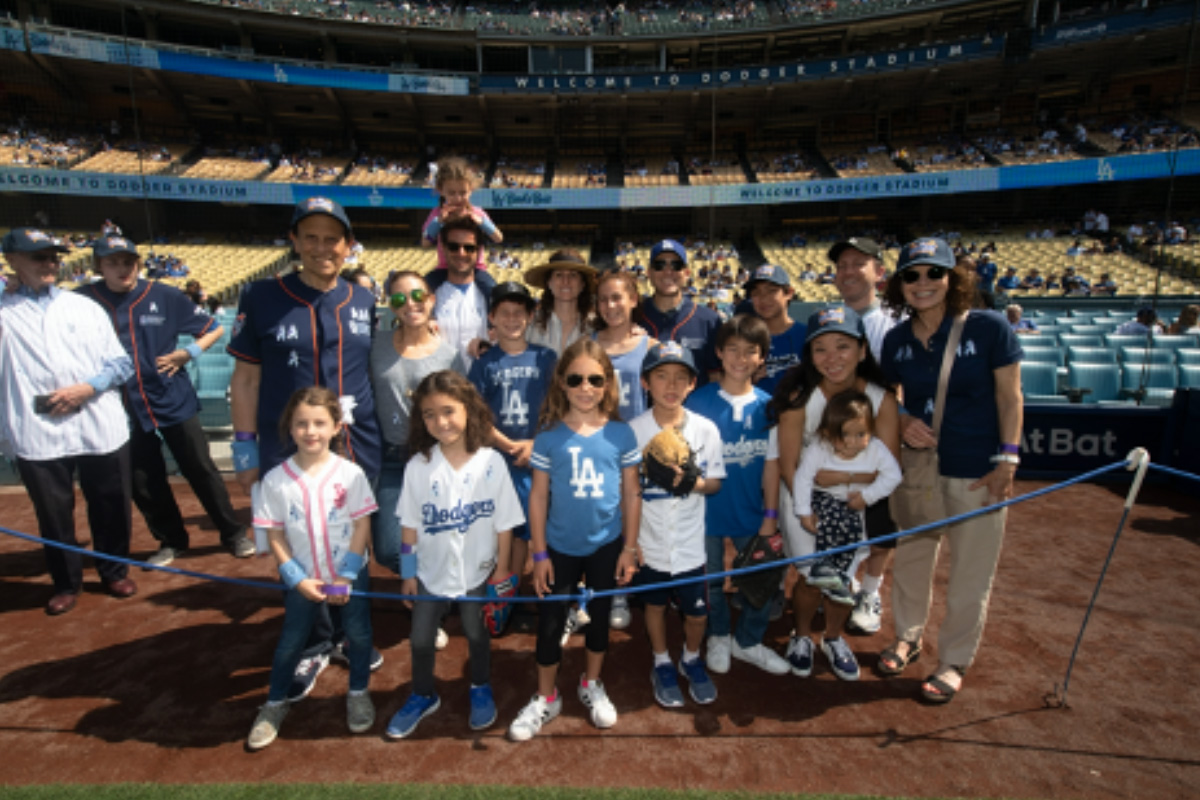 HRC Supporters from the beginning! John and Kiendl Gordon enjoy an HRC Game on a beautiful evening in Dallas.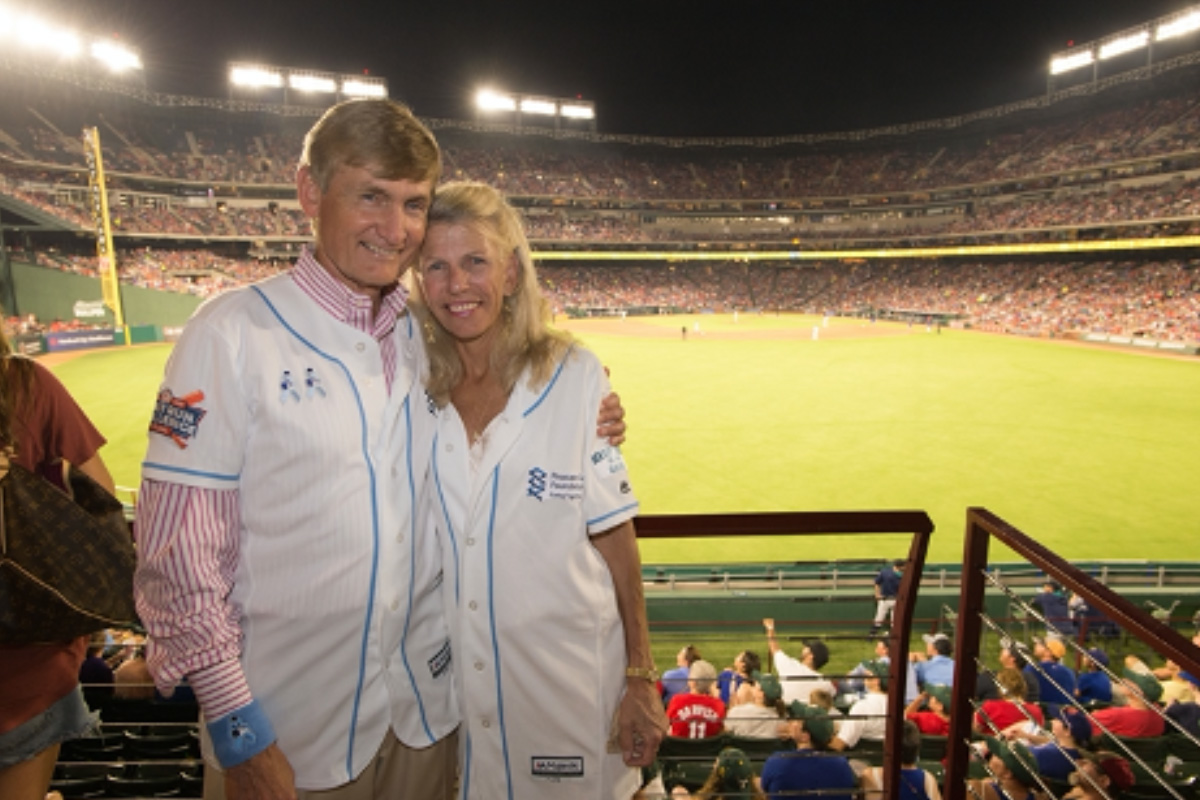 Brewers' Owner and long-time PCF supporter Mark Attanasio joins Mike and famed Brewers broadcaster Bob Uecker for a live HRC awareness interview during a Brewers game.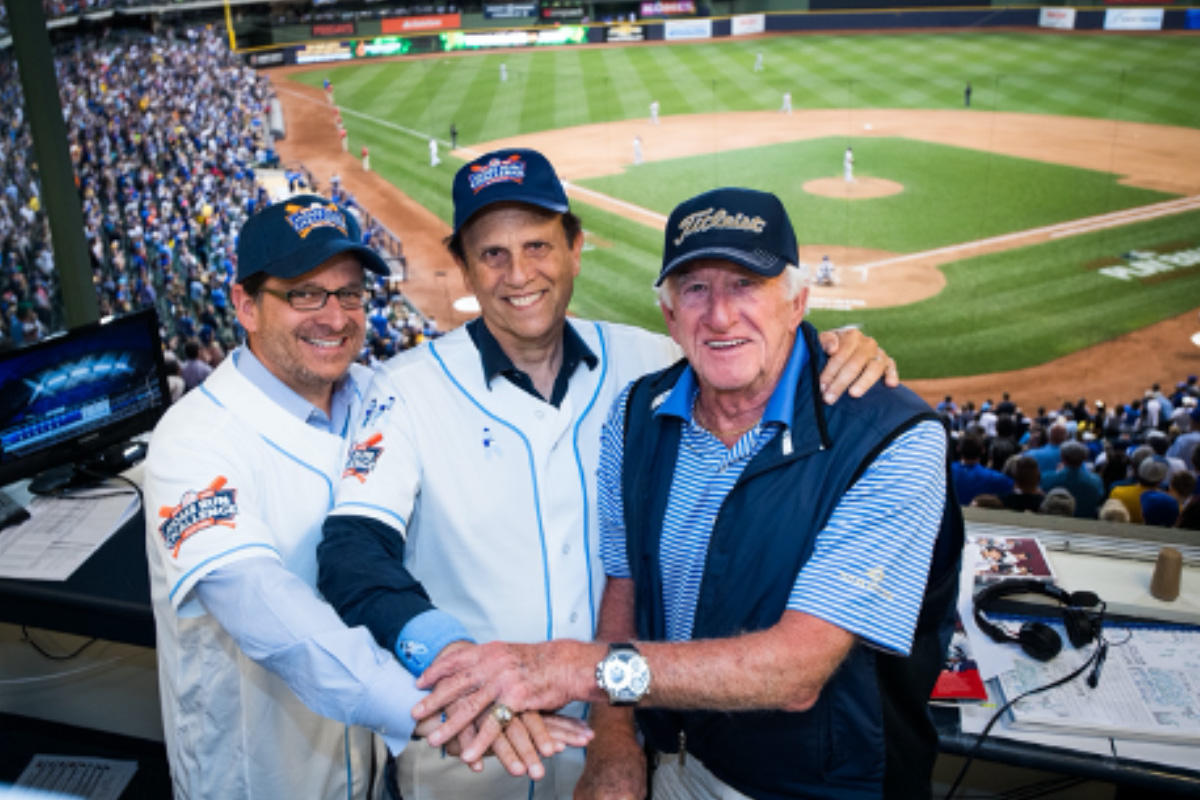 The Shenkman Family meets Mets' star David Wright at Citi Field prior to an HRC On-Field Awareness Ceremony.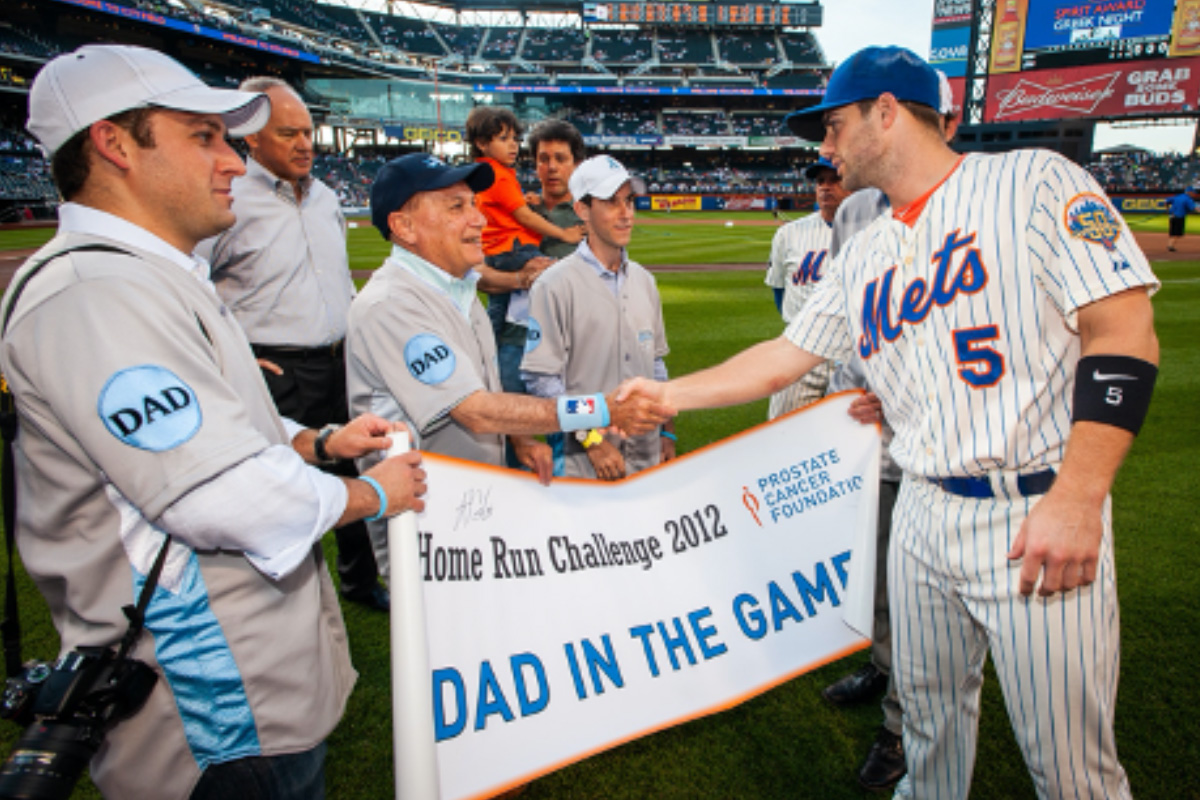 Dodgers' star Justin Turner sports PCF Blue on Father's Day and chats with Mike on field during pre-game to discuss raising awareness for a cure.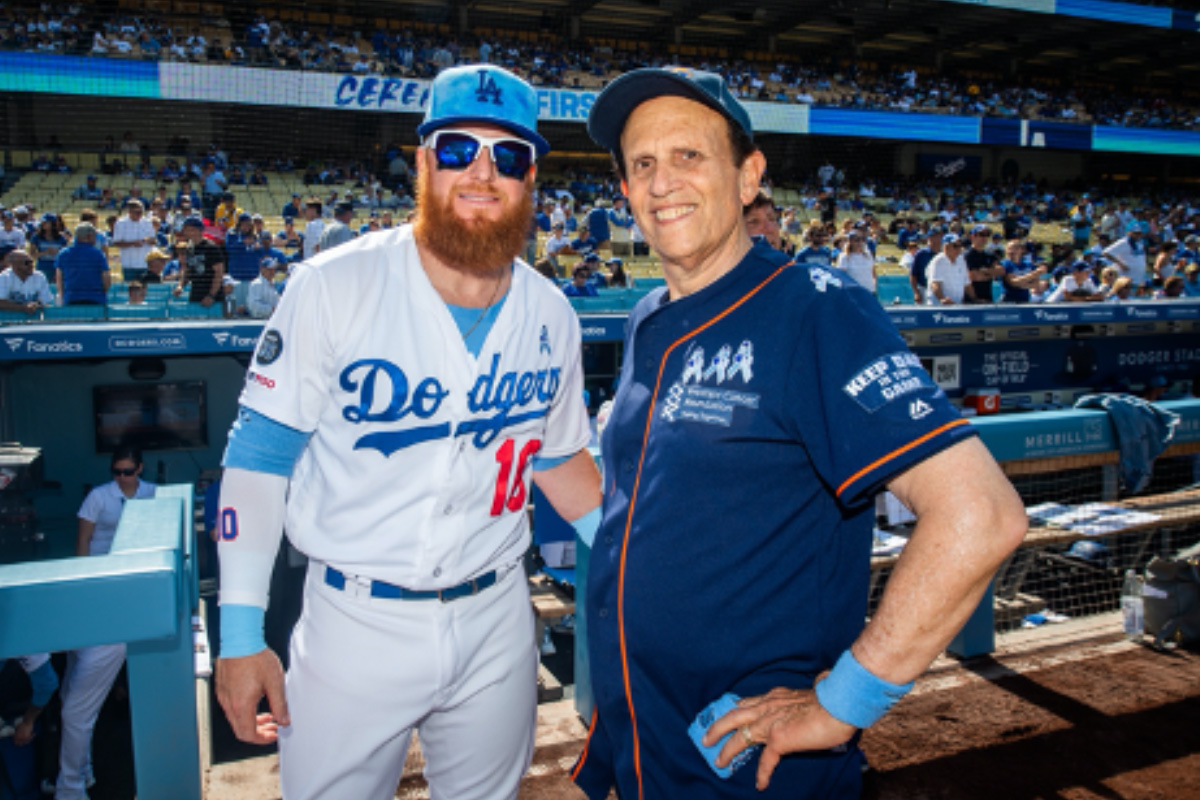 HRC Tour Veterans Arthur and Justin Byrnes join Mike and Joe Torre at a Phillies game.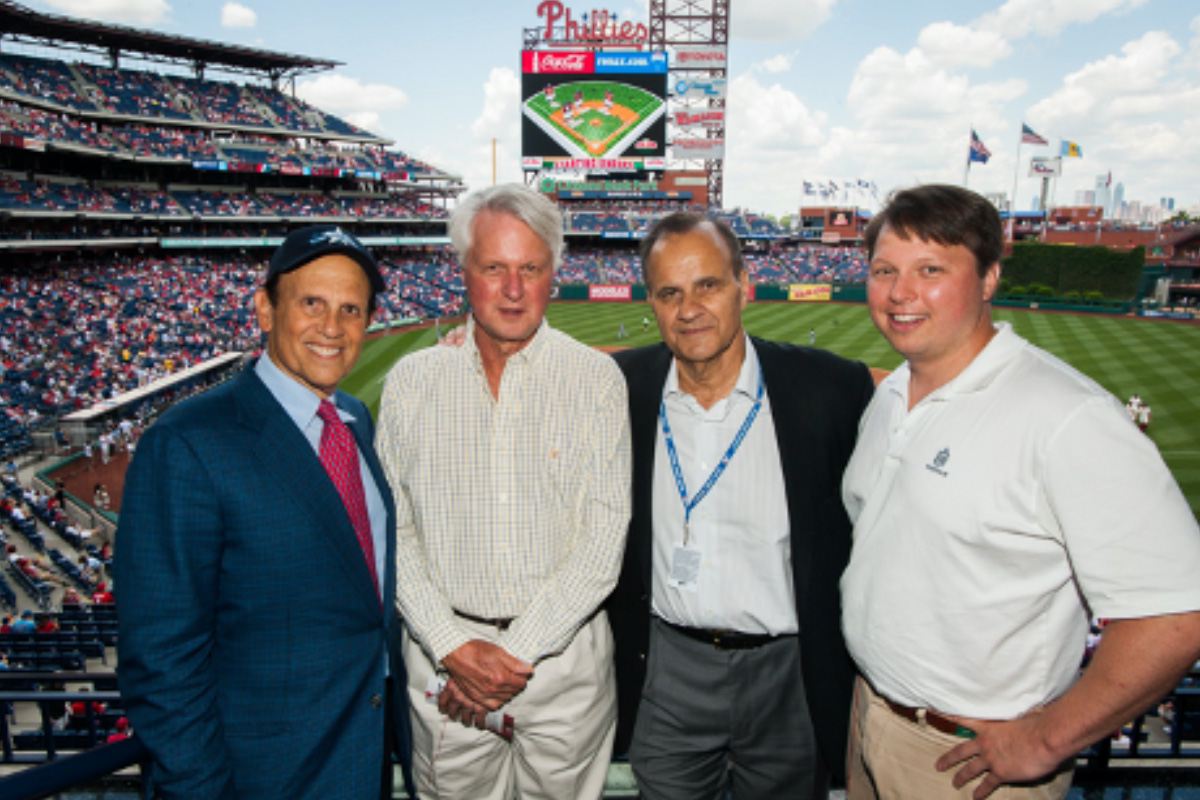 HRC Champion Fundraiser Neal Rodin chats with legends Reggie Jackson and Tommy Lasorda before his annual Philadelphia luncheon.
Enjoying the Green Monster! Brian Reynolds takes in the best view in baseball at Fenway Park while the Red Sox take Batting Practice.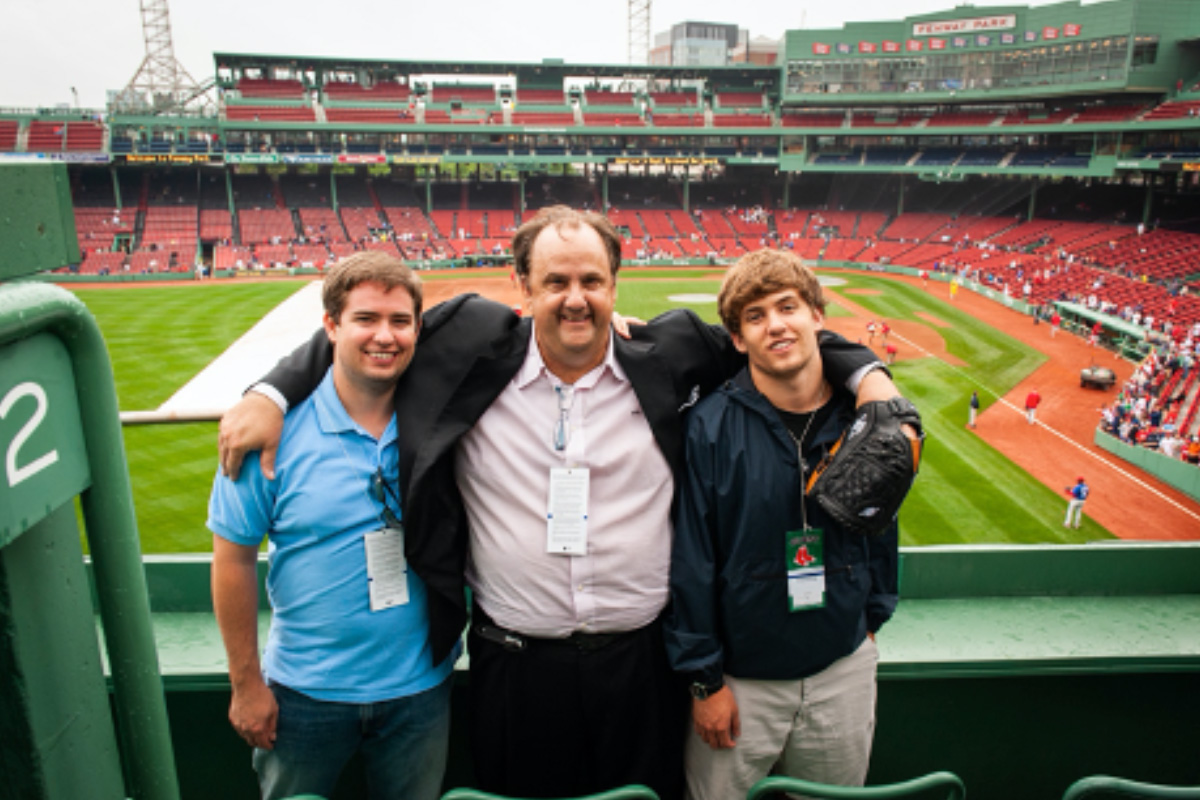 Long time PCF supporter and HRC Road Warrior Tyler Barth receives an autograph from Barry Bonds prior to a Giants' Home Run Challenge game.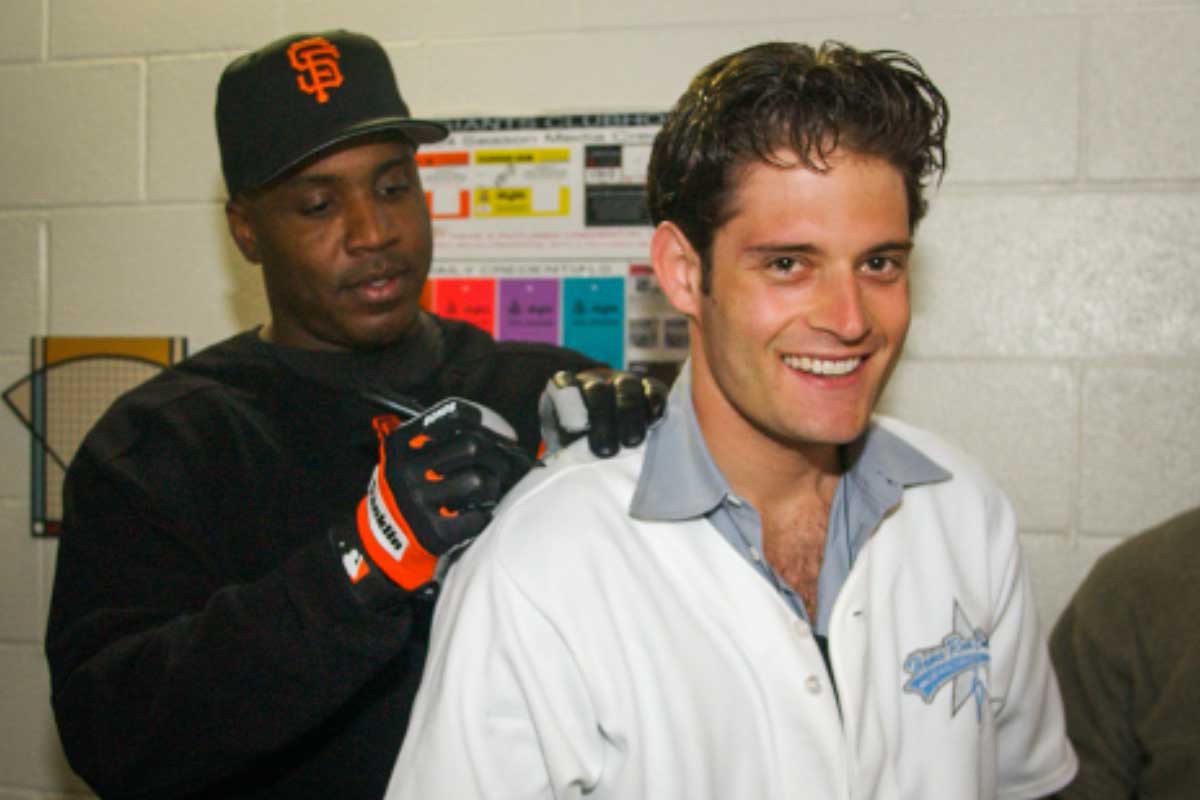 Mike and the Shenkman Family spend time with Yankee Legend Reggie Jackson prior to an HRC Game.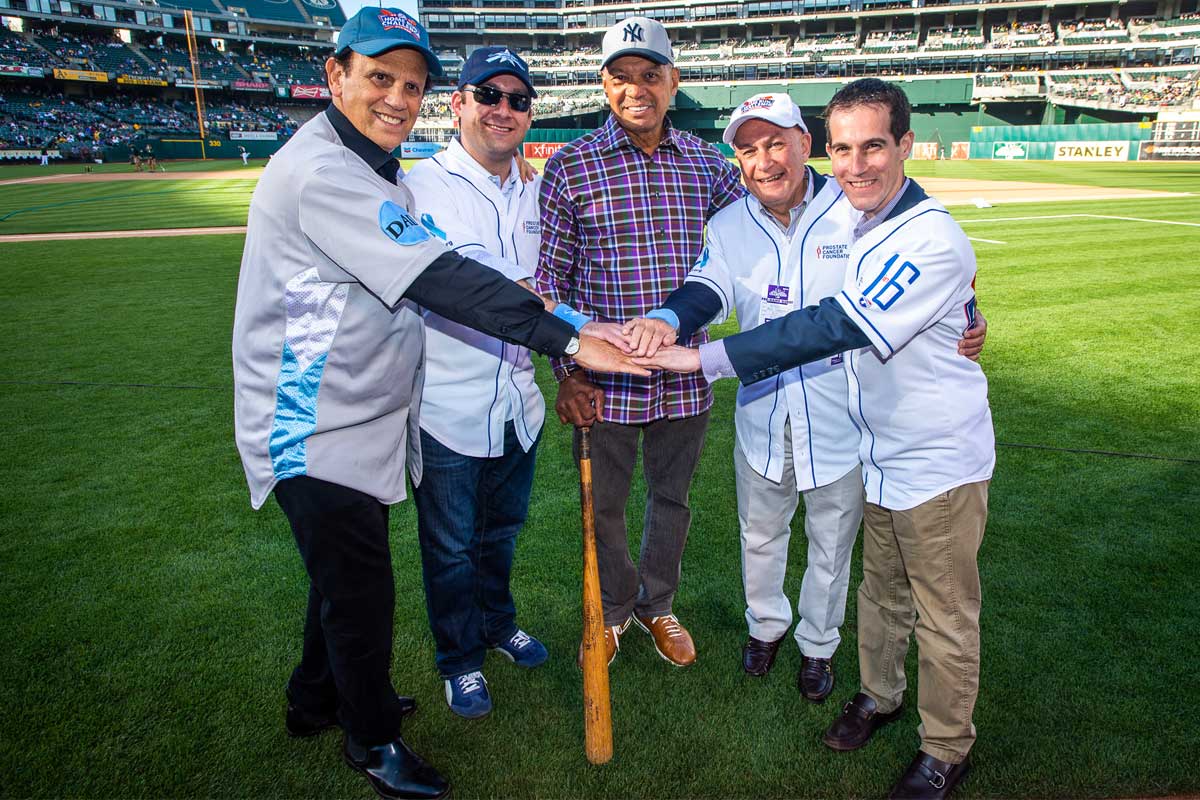 Major League Baseball and the Prostate Cancer Foundation have been partners since 1996.
Prostate cancer is the most common non-skin cancer in America, and the 4th most common tumor diagnosed worldwide.
In 2022, nearly 269,000 U.S. men will be diagnosed with prostate cancer, and more than 34,000 will die from the disease. That's one new case diagnosed every 2 minutes and another death from prostate cancer every 15 minutes.
In the United States, 1 in 8 men will be diagnosed with prostate cancer in his lifetime. For Black men, 1 in 6 will develop the disease.
Black men are about 75% more likely to develop prostate cancer than Caucasian men, and are more than twice as likely to die from the disease.
A non-smoking man is more likely to develop prostate cancer than he is to develop colon, bladder, melanoma, lymphoma and kidney cancers combined.
It is estimated that more than 3 million U.S. men are living with prostate cancer.
As men increase in age, their risk of developing prostate cancer increases exponentially. About 6 in 10 cases are found in men over the age of 65.
Prostate cancer can be silent — it's important to get checked, even if you have no symptoms.
Men with relatives—father, brother, son—with a history of prostate cancer are twice as likely to develop the disease.