In Grateful Memory of Tommy Lasorda
Baseball legend, Hall of Famer, and PCF Honorary Board Member Tommy Lasorda left us at the age of 93. Tommy Lasorda was as much of an American icon as the game of baseball itself. For over 20 years, Tommy generously used his influence to advocate for men with prostate cancer. Through PCF's partnership with Major League Baseball, "Home Run Challenge," he participated in over 60 in-game broadcasts, doing 100s of hours of service to raise awareness and funds for cutting-edge prostate cancer research. Please join us in honoring and remembering Tommy as extraordinary in baseball, philanthropy, and wisdom. At PCF, we have always lived by the same rule of law as Tommy. In his memory, we continue the fight.

"The difference between the impossible and the possible lies in a man's determination."
-Tommy Lasorda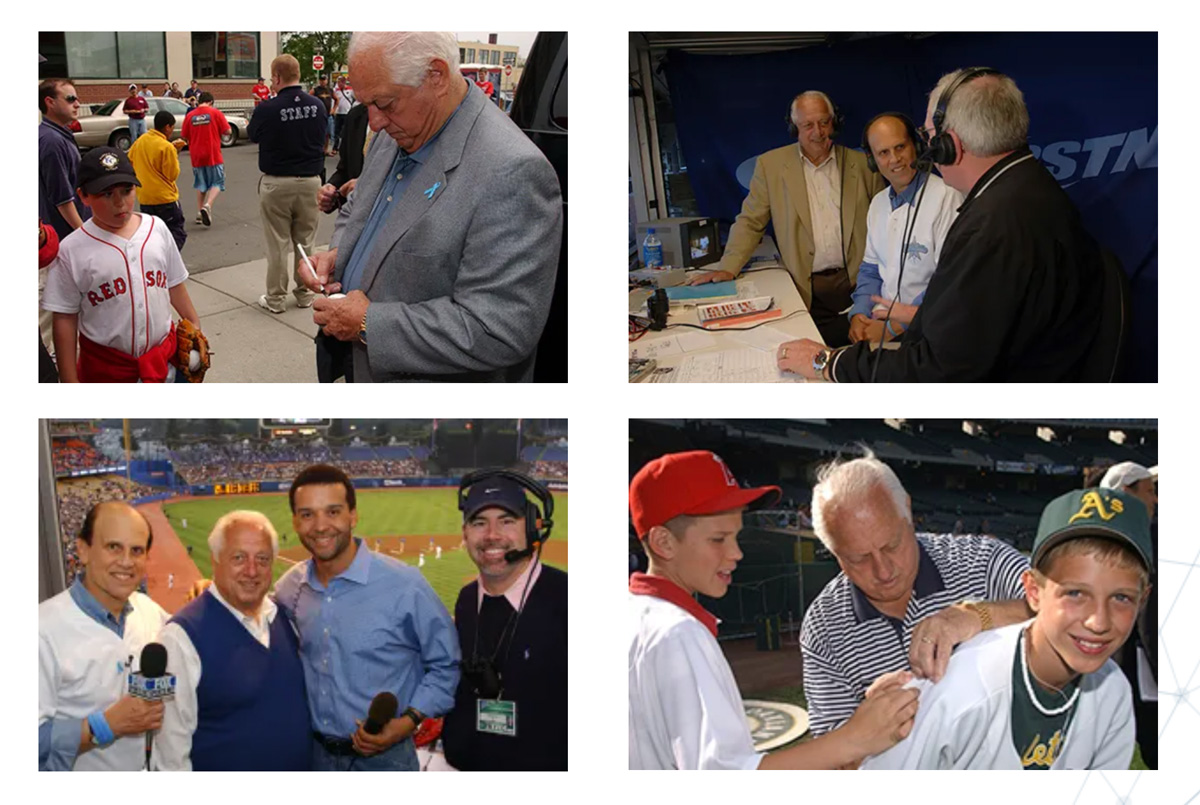 Tommy on tour with the Home Run Challenge, helping to spread awareness about prostate cancer and PCF.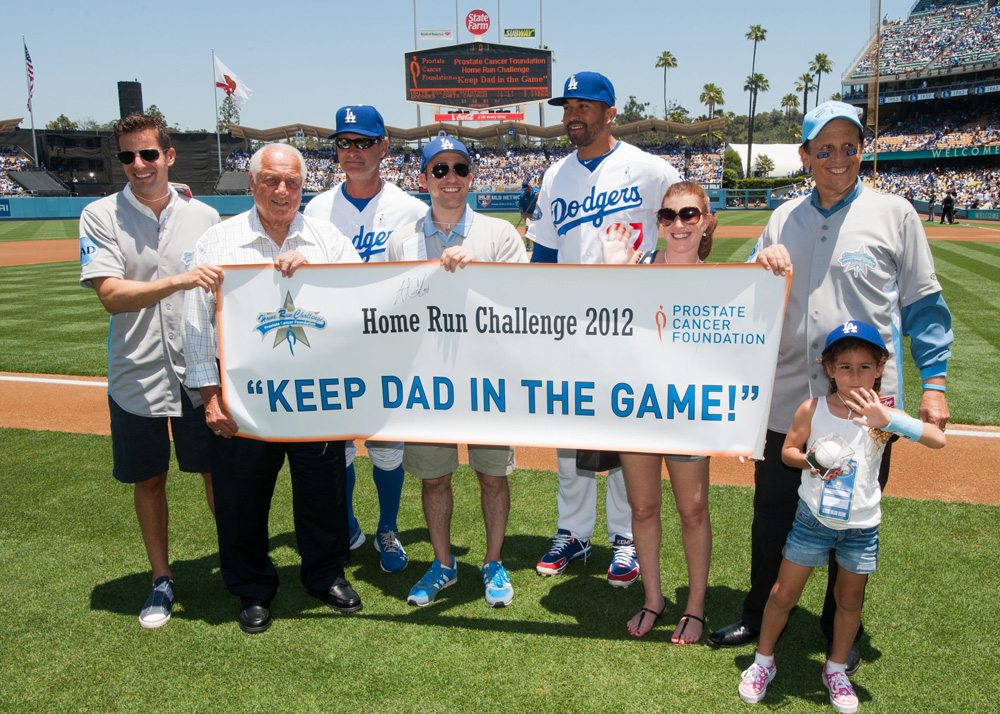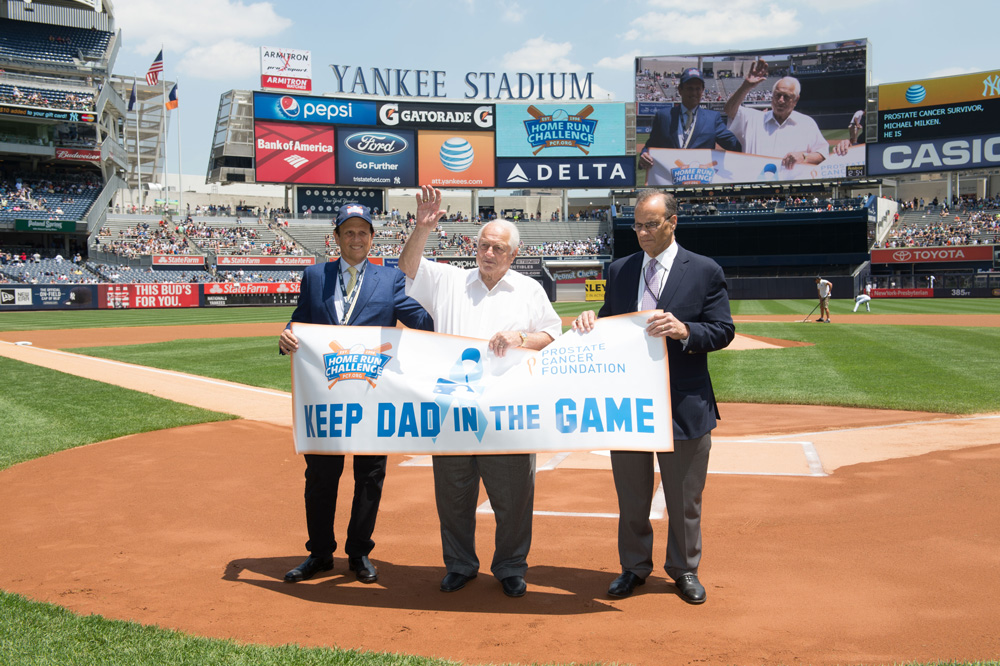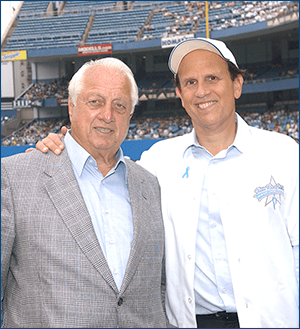 Major League Baseball and the Prostate Cancer Foundation have been partners since 1996.
Prostate cancer is the most common non-skin cancer in America, and the 4th most common tumor diagnosed worldwide.
In 2021, almost 250,000 men will be diagnosed with prostate cancer, and nearly 34,000 men will die from the disease. One new case occurs every 2 minutes and a man dies from prostate cancer every 15 minutes.
In the United States, 1 in 8 men will be diagnosed with prostate cancer in his lifetime. For men of African descent, 1 in 7 men will develop the disease.
A man of African descent is 75% more likely to develop prostate cancer than a Caucasian man, and is nearly twice as likely to die from the disease.
A non-smoking man is more likely to develop prostate cancer than he is to develop colon, bladder, melanoma, lymphoma and kidney cancers combined.
It is estimated that more than 3 million U.S. men are living with prostate cancer.
As men increase in age, their risk of developing prostate cancer increases exponentially. About 6 in 10 cases are found in men over the age of 65.
Prostate cancer can be silent — it's important to get checked, even if you have no symptoms.
Men with relatives—father, brother, son—with a history of prostate cancer are twice as likely to develop the disease.