Clinical trials bring life extending and curative new treatments to cancer patients. Clinical drug trials play a vital role in moving new treatments to patients who need them most, securing data so regulatory approvals can be obtained and new drugs can move into widespread clinical practice. Patients who participate in clinical trials provide an invaluable service both to treatment science and fellow patients.
There are currently over 130 Phase III drug trials and more than 600 Phase I/II trials in process for prostate cancer in North America and Europe. Those that are approved will join the eight new drugs that have been approved for men with advanced metastatic disease since 2010 and further improve outcomes for patients:
The resources on this page can direct you to clinical trials that are currently open for enrollment in your local area, as well as across the country. If you are considering a clinical trial, speak to your doctor about the potential benefits of participating in a trial so you can make an informed decision that is best for you.
---
Frequently Asked Questions (FAQs)
To view our FAQs about Clinical Trials, please visit here.
Signup for the Newsletter
Stay informed about the latest research in prostate cancer.
---
Prostate Cancer Clinical Trials Consortium
The Prostate Cancer Clinical Trials Consortium (PCCTC) is a clinical research group sponsored by the Prostate Cancer Foundation and the Department of Defense Prostate Cancer Research Program (PCRP), with its Coordinating Center headquartered at Memorial Sloan Kettering Cancer Center. The PCCTC is currently composed of 11 participating clinical research sites and 32 affiliated clinical research sites.
Visit the PCCTC site for trial information: www.pcctc.org
---
Open Trials
For a complete list of open trials in the United States, please visit:


---

ProSTAR: A Study Evaluating CPI-1205 in Patients With Metastatic Castration Resistant Prostate Cancer
This is a two-arm, open label phase 1b/2 trial with an oral administration of CPI-1205 in combination with either enzalutamide or abiraterone/prednisone in men with metastatic castration resistant prostate cancer. This study is designed to determine the maximum tolerated dose (MTD) and recommended Phase II dose (RP2D) based on safety, tolerability, pharmacokinetic, and efficacy profiles of CPI-1205 in combination with either enzalutamide or abiraterone/prednisone.
Following determination of MTD and RP2D will proceed to phase 2. Patients in phase 2 will receive CPI-1205 at the RP2D in combination with either enzalutamide or abiraterone/prednisone.
To learn more about this study and to find out if you may be eligible, please visit: https://clinicaltrials.gov/ct2/show/NCT03480646?term=NCT03480646&rank=1
ClinicalTrials.gov Identifier: NCT03480646
---
Additional open trials can be found by going to: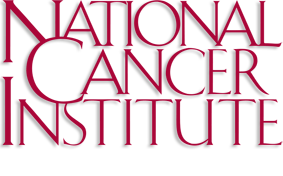 ---
Literature: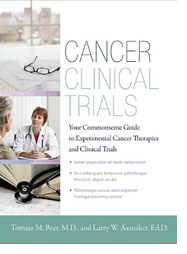 Cancer Clinical Trials: A Commonsense Guide to Experimental Cancer Therapies and Clinical Trials
Tomasz M. Beer, MD
Larry Axmaker, Ed.D.
Written from both a patient and clinician perspective by Larry Axmaker, Ed.D., and Tomasz M. Beer, MD, a PCF-funded researcher, this book is an insightful resource for anyone considering clinical trials in addition to standard cancer therapy. Order Here »
Learn More
Financial Resources

Navigating a prostate cancer diagnosis can be difficult on multiple fronts. We have collected a list of resources to help with the costs of co-payments,...

For Some Advanced Cancers, What...

Janet Farrar Worthington

We may have turned the corner.  We're not there yet, but wow, are we hopeful!  At the Prostate Cancer Foundation, our goal has always been...