Felix Feng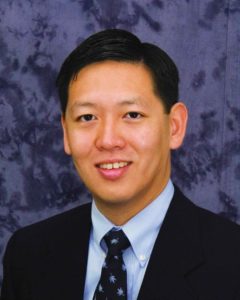 About Felix Feng
Radiation therapy represents one of the primary treatment modalities for localized prostate cancer. However, there is a clear need to better identify which localized prostate cancers are radiation-resistant and to intensify therapy for these malignancies while minimizing side effects. Dr. Feng's research focuses on two common genetic changes found in prostate cancer, ETS gene fusions and PTEN deletion, and the implications of these alterations on radiation resistance. Dr. Feng and others have found that the presence of either ETS fusions or PTEN deletions affect the ability of prostate cancer cells to repair DNA damage, which is a critical component of radiation response. Dr. Feng now seeks to better understand the mechanisms by which these genetic alterations influence DNA repair, to determine if ETS fusions and/or PTEN deletion can be used as biomarkers of radiation resistance in prostate cancer biopsies, and to investigate whether inhibition of specific DNA repair pathways can be combined with radiation therapy to preferentially kill prostate cancers harboring ETS fusions or PTEN deletion. The long-term goal of this research is to use these genetic alterations to help guide the selection of therapies to improve outcomes for patients with locally advanced prostate cancer.
Award
The 2010 The Republic of Tea – PCF Young Investigator Award
Felix Feng, MD
University of Michigan – Ann Arbor, MI
Mentor
Arul Chinnaiyan, MD, PhD, Howard Hughes Medical Institute Investigator, Director of Pathology Research Informatics, Director of Cancer Bioinformatics, S.P. Hicks Endowed Professor of Pathology, American Cancer Society Research Professor, Professor of Urology, at the University of Michigan.