Michael Schweizer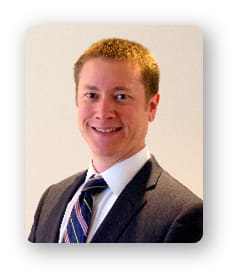 About Michael Schweizer
As prostate cancer cells adapt to lower levels of testosterone (T) induced by androgen deprivation therapy (ADT), increased androgen receptor (AR) activity leads to treatment resistance. Pilot studies show that rapid cycling between high and low T levels in men with treatment-resistant prostate cancer (CRPC) can improve patient outcome and quality of life.
Dr. Michael Schweizer will obtain blood and tumor biopsy samples from patients enrolled in a Phase II trial testing Bipolar Androgen Therapy (BAT; induction of supraphysiological levels of T), and will test for changes in AR related to this novel therapy.
Dr. Schweizer's work will help scientists better understand how BAT works, what type of patients are ideal candidates for BAT, which might lead to BAT as a standard treatment option.
What this means for patients: While recent developments in ADT medications have improved the ability to slow progression of CRPC, patients inevitably become resistant. BAT represents an innovative therapy that can potentially save lives of men resistant to other treatments.
Award
2015 Kelsey Dickson–PCF Young Investigator
Michael Schweizer, MD
University of Washington
Mentor
Peter Nelson, MD
Proposal Title
Bipolar Androgen Therapy (BAT): Molecular Drivers of Response and Resistance