The 27th Annual Prostate Cancer Foundation Scientific Retreat will be held at the Omni La Costa in Carlsbad, CA. This invitation-only conference is the foremost scientific conference in the world on the biology and treatment of prostate cancer. The diversity, novelty, and extremely high impact of the topics presented as well as the diversity and excellence of the invited attendees make this a unique conference. The PCF Scientific Retreat reflects the unyielding commitment of PCF to ending death and suffering from prostate cancer. This investment by PCF fosters a collaborative culture unparalleled in any other cancer research area and has accelerated the understanding of prostate cancer biology and the treatment landscape.
The 27th Annual Scientific Retreat will begin on Thursday, October 22, 2020 and conclude on Saturday, October 24, 2020.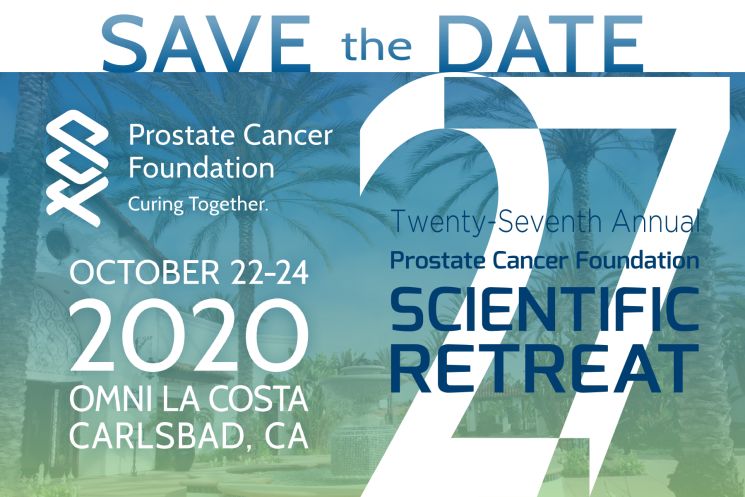 Formal invitations will be emailed from retreat@pcf.org.
For general inquiries, please email retreat@pcf.org