Jennifer D.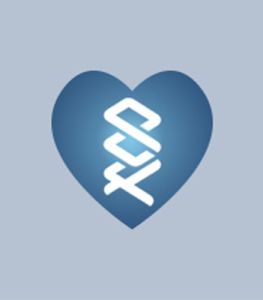 About Jennifer D.
In January 2016 my father was diagnosed with Prostate Cancer. What we didn't know at the time was the severity of his diagnosis and he never fully divulged it to anyone.
During 2016 I drove him and picked him up from doctor's appointments never letting any of us know that these appointments were probably more serious than we knew.
Over the course of this year, I watched my father deteriorate, lose weight and generally worsen in health in a matter of months. By Christmas he was in pain and had a hard time walking and seemingly, daily there was a new ailment.
In January 2017 he had a major health change. When his brother called me from 3 hours away and said "you need to go check on your father, something is wrong". My uncle packed up and immediately drove down and he and I spent the next few days taking care of my father and spending days at the hospital hoping they can treat the pain and issues he was currently suffering.
What I wish I knew was how much my father was keeping from his family, all because he didn't want to burden us with his pain and suffering. Unfortunately we were suffering as well, feeling helpless that we could not help him.
My father spent all of January in the hospital and Sr. Assisted Living facility. I took a leave of absence from work and spent all my days with him except to go home at night to take care of my children. I would take them to school each morning then go straight to the hospital.
On Feburary 2, 2017, at the age of 68 and two days before my 46th birthday, my father took his last breath. He spent his last month of life in a hospital bed in pain and suffering from, what started as Prostate Cancer, but had metastasized and he quickly worsened.
I wish he would have told me and my siblings the extent of his diagnosis.
I wish that we could have done more to help him receive the care he needed that could have possibly helped treat the cancer and maybe my father might still be here today.
I cannot stress enough to get checked early, regularly and get early treatment if you are diagnosed with Prostate or any other type of cancer.
Cancer robs families of their loved ones and is a painful illness that no one should suffer.
Share on: Facebook | Twitter
Read More | Submit your Story