Monica M.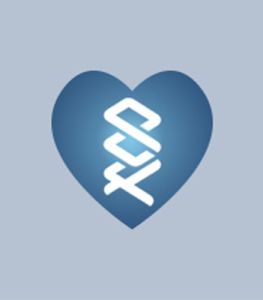 About Monica M.
My name is Monica Maack Tiller, Operations Manager for the American Overseas Schools Historical Society (AOSHS) in Wichita, Kansas. My reason for this email is not regarding our organization, but rather to recommend my father, Charles (Chuck) Maack, a retired Master Chief Cryptologic Technician/CTOCM & Command Master Chief during his 30-year career in the Navy, who has dedicated his past 22 plus retired years as a mentor to men diagnosed with prostate cancer and their caregivers locally and online throughout the world, as my response regarding your TRUE campaign. The reason for my recommendation is explained below in his short bio, and one cannot be more deserving for the almost three decades my father has contributed to the extended lives of men diagnosed with Prostate Cancer both locally and worldwide.
Sincerely,
Monica
Who is Charles (Chuck) Maack in the Wichita, Kansas and Worldwide Prostate Cancer Community?
Charles (Chuck) Maack, a Wichita resident, describes himself as definitely not a Medical Doctor/M.D. to whom some people and some Medical and Scientific Journals address him (and whom he immediately corrects when so addressed), but rather a prostate cancer continuing patient since 1992 who could be considered a medical detective in view of the many years he has spent in deep research and study of this men's disease. He has served as a voluntary online mentor to patients and their caregivers throughout the world since his prostate cancer returned in 1996. He explains what occurs in its development to diagnosis, what to expect in its progressive activity, treatment considerations depending on diagnostics and status, and treatment for side effects emanating from treatment—all that the patient is to research further then discuss with his treating physician. As a respected Prostate Cancer Mentor who assists physicians in this regard, he has received special recognition by two of the top American prostate cancer education and support organizations: Prostate Cancer Research Institute/PCRI www.pcri.org, and Us TOO International Inc., Prostate Cancer Education and Support Network www.ustoo.org (more in this regard addressed below). He is known by many physicians throughout the United States who specialize in the treatment of prostate cancer. Local patients diagnosed with prostate cancer are referred to him by the Wichita Prostate Cancer Support Group (a chapter of Us TOO Intl., Inc.) www.ustoowichita.org, and Wichita's Victory in the Valley cancer support organization to whom he is associated as available to refer men diagnosed with prostate cancer and/or their caregivers who come to Victory in the Valley seeking answers to their questions/concerns www.victoryinthevalley.org. Patients with prostate cancer refer other patients to him, and patients are referred to him by local physicians. Prostate cancer patients worldwide also contact him when reading his comments regarding this disease on online prostate cancer support lists.
Share on: Facebook | Twitter
Read More | Submit your Story