John Weston
Executive Vice President & Chief Operating Officer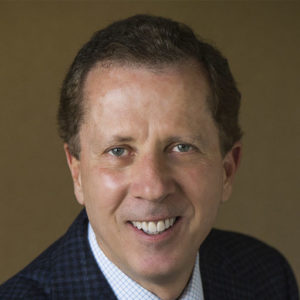 About John Weston
Externally, Weston's role will be to identify, cultivate and integrate new business relationships into the Foundation's Science (Discovery and Translation), Development, Marketing and Communications, Events and Digital activities.
Internally, Weston will provide senior leadership for PCF's daily operations and initiatives to ensure the Foundation's financial strength to achieve PCF's mission to accelerate research for better treatments and cures.
Most recently Weston served as Department Chair, Public Affairs and Chief Marketing Officer for the Mayo Clinic. He began his career at Mars, Inc., held senior leadership positions at FedEx and prior to Mayo Clinic was the Chief Marketing and Corporate Development Officer for a valuation firm in Los Angeles.
Weston served on Mayo Clinic's Board of Governors and was Mayo Clinic Executive Director, Office of Brand Management. He also served on the board of the Paralysis Project of America and was on the advisory boards of the Marriott School of Management, Brigham Young University and the University of Arkansas Walton School of Business.
John graduated from Brigham Young University Marriott School of Management with a BA and MPA and from UCLA Anderson School of Management's Executive Program.
Title
Executive Vice President
Chief Operating Officer