Tom Andrus
Executive Vice President & Chief Digital Officer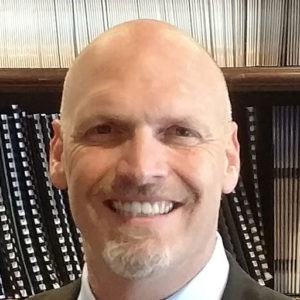 About Tom Andrus
Tom Andrus is a creative Internet leader with a history of marrying innovative technology and consumer behavior to create profitable new businesses. Most recently, Tom was the General Manager and SVP of AXS.com a division of AEG, the largest sports and venue management company in the world. He serves on the board of Rhapsody International Inc., and on the advisory boards of a handful of socially conscious Internet companies. As an executive at both EarthLink and Fox's MySpace, Tom identified and created new business opportunities and oversaw the creation and launches of over 100 new products. At MySpace, Tom was the SVP of Product. He was responsible for the product organization, the mobile business unit, and managed a 9-figure revenue-generating partnership. His group launched new products on a near monthly basis ranging from small changes such as unifying the design to large platform-changing products used monthly by 125 million users, including MySpace Music, MySpace Mail, MySpace developer platform, MySpace Local, and MySpace Mobile.
Prior to joining MySpace, Tom spent eight years at EarthLink where he wore many hats. He began by creating the company's product management team, led business development, and created new divisions, which launched the wireless, voice, cable and value-added services business units. Previously, he led the Utilities product team at Symantec/Norton and had 4 of the top 10 software business products in 1997. He also was one of the founders of Fitnesoft, a small health management software company.
He is a graduate of Yale University where he played football and ran track. Perhaps his most unique experience was a year-long sabbatical backpacking around the world with his late wife and four children. Together they explored 31 different countries, volunteered with children in Asia and Europe, bonded with each other, and unexpectedly found themselves guests on The Oprah Winfrey Show.
Title
Executive Vice President
Chief Digital Officer